« GIVE YOURSELF SOME TIME »
THE COLLECTION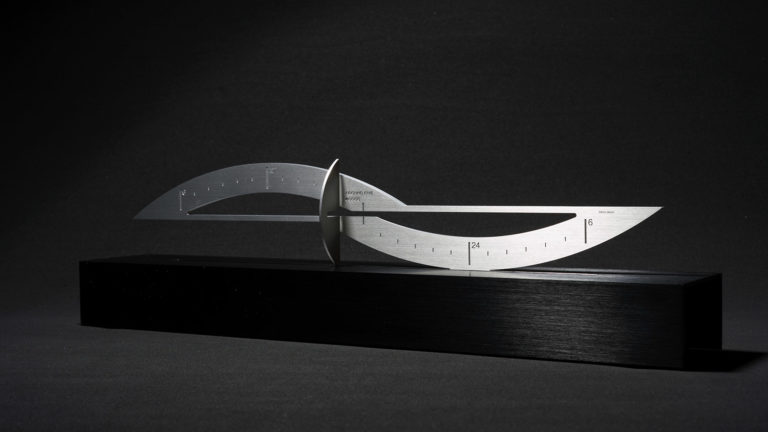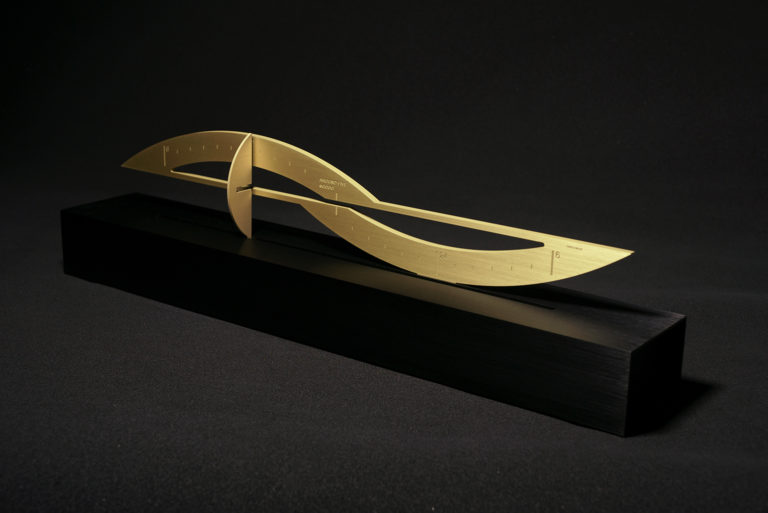 Indicative price*: CHF 2'530.- / EUR 2'353.- / USD 2'834.-
(excl. taxes and delivery)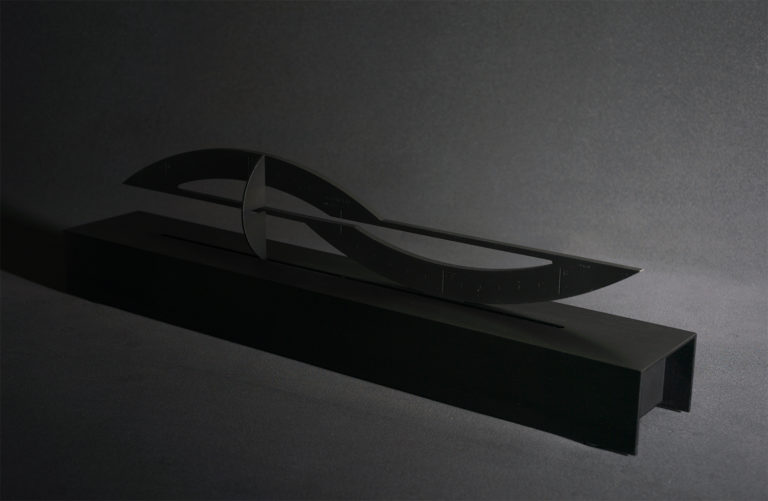 Indicative price*: CHF 2'470.- / EUR 2'297.- / USD 2'766.-
(excl. taxes and delivery)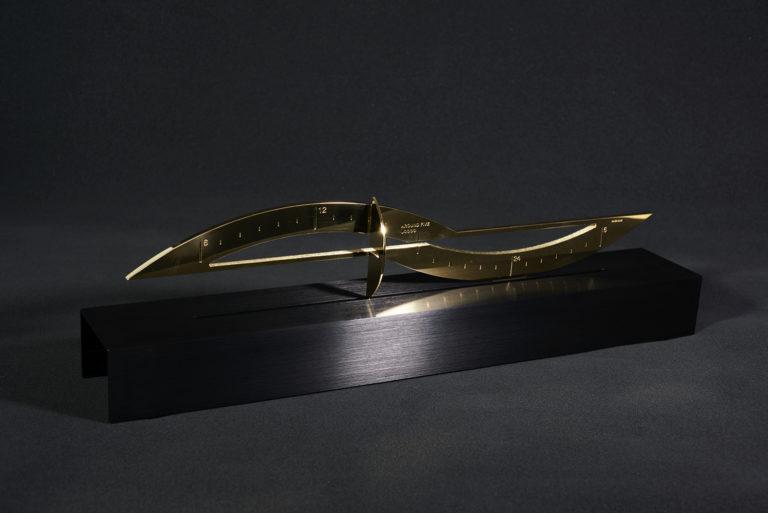 Indicative price*: CHF 3'090.- / EUR 2'874.- / USD 3'461.-
(excl. taxes and delivery)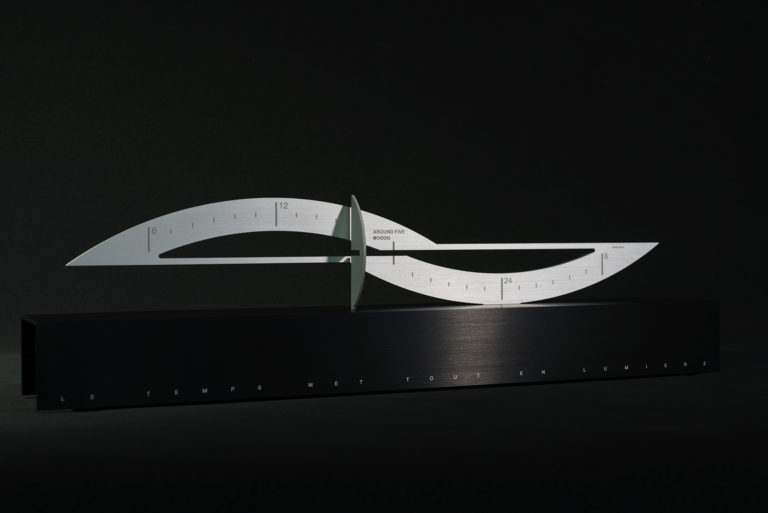 Indicative price*: CHF 2'360.- / EUR 2'195.- / USD 2'643.-
(excl. taxes and delivery)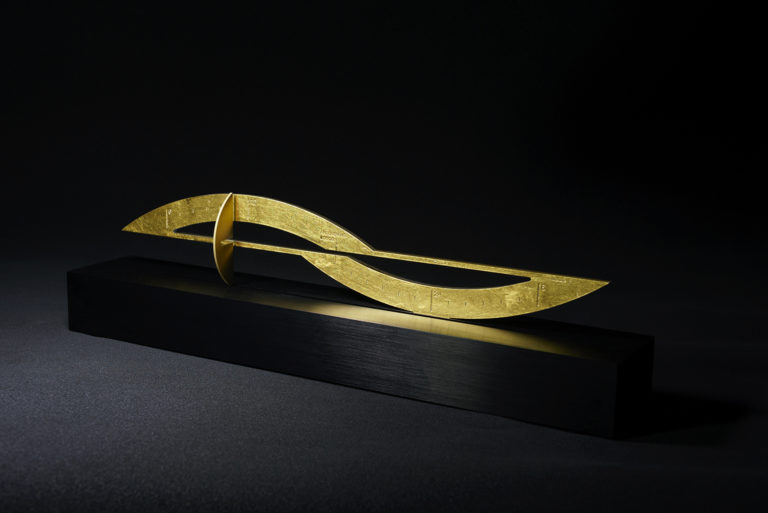 Indicative price*: CHF 4'300.- / EUR 3'999.- / USD 4'816.-
(excl. taxes and delivery)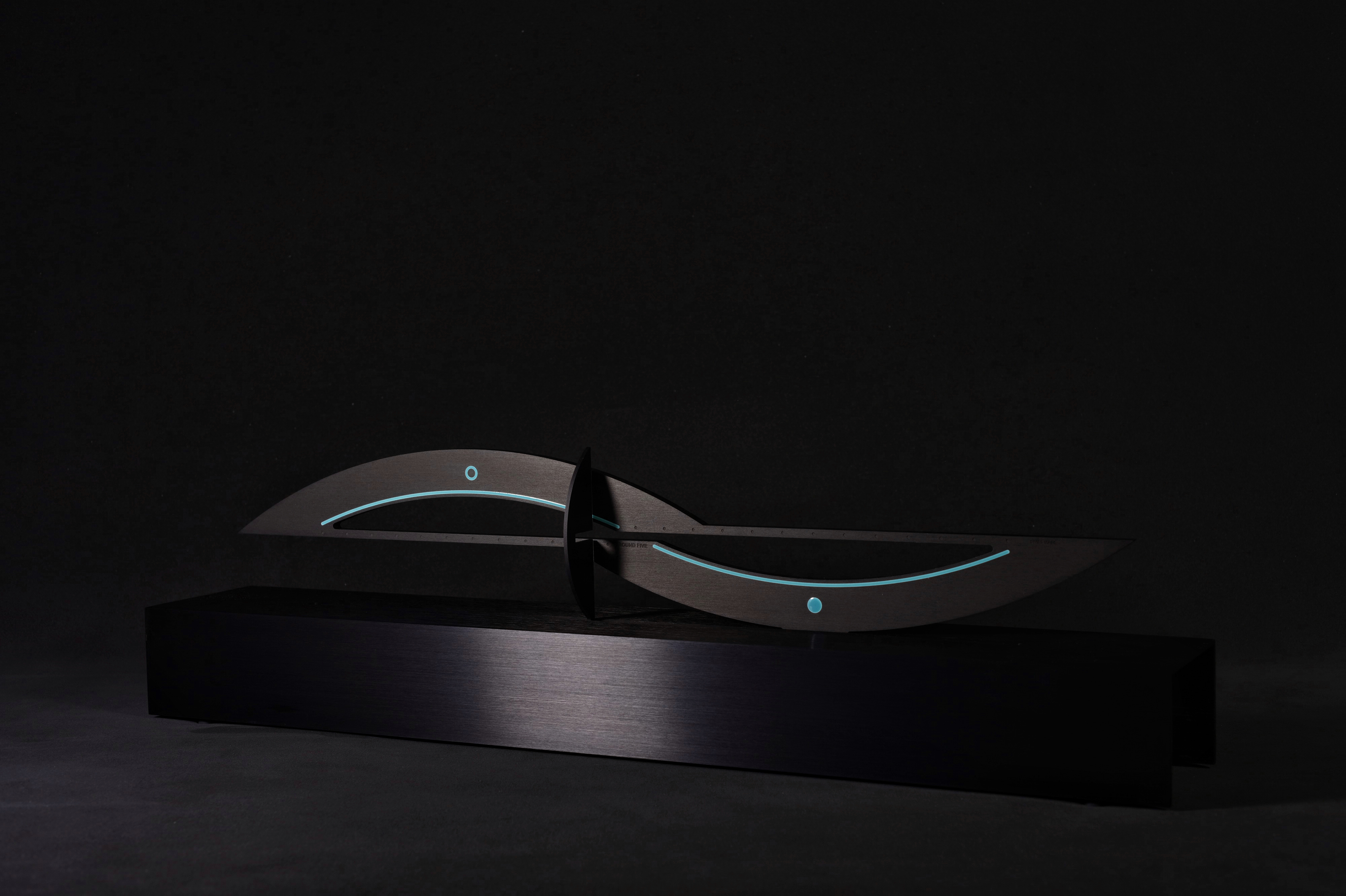 Indicative price*: CHF 2'810.- / EUR 2'614.- / USD 3'158.-
(excl. taxes and delivery)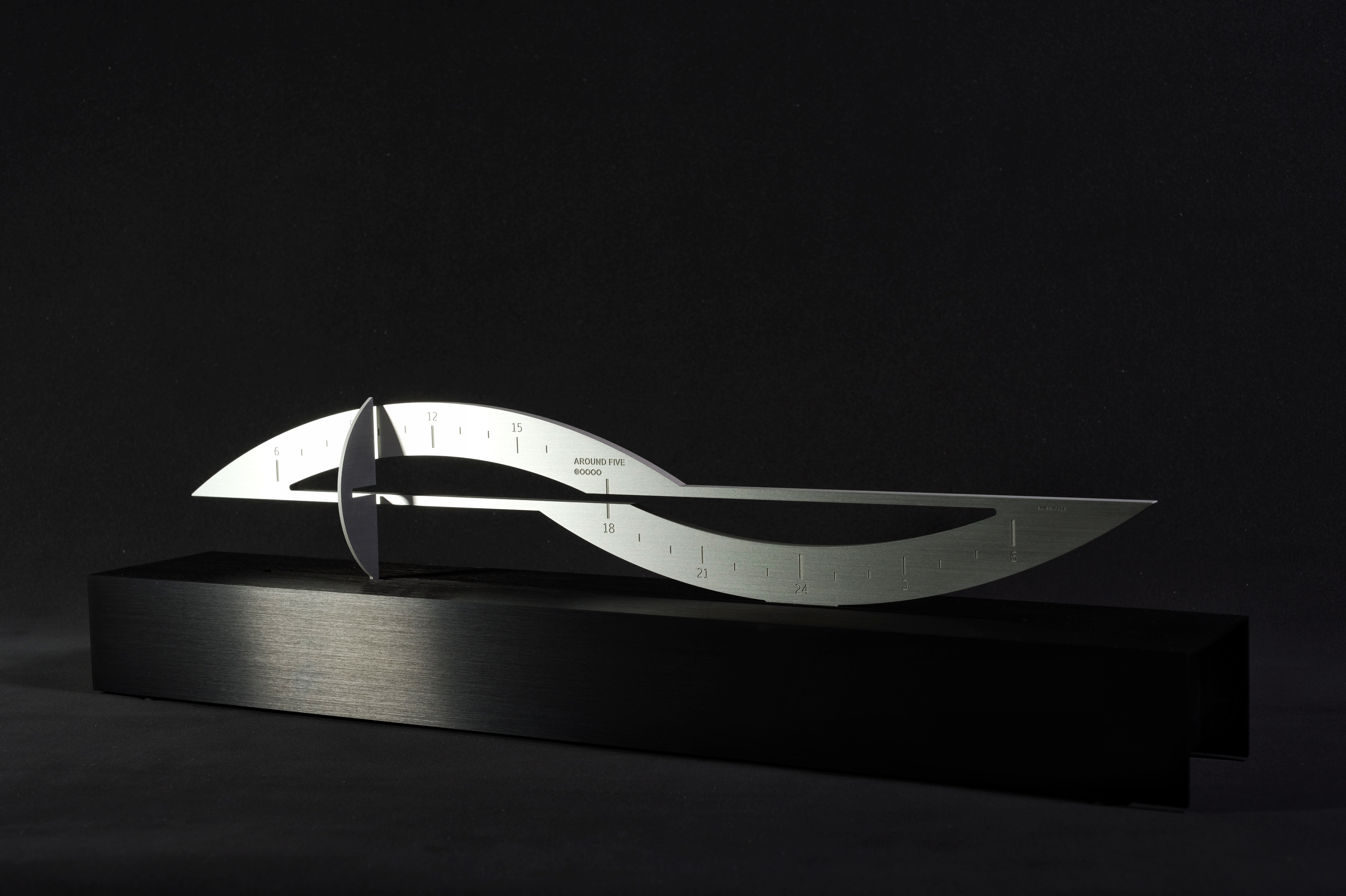 Indicative price*: CHF 2'290.- / EUR 2'140.- / USD 2'573.-
(excl. taxes and delivery)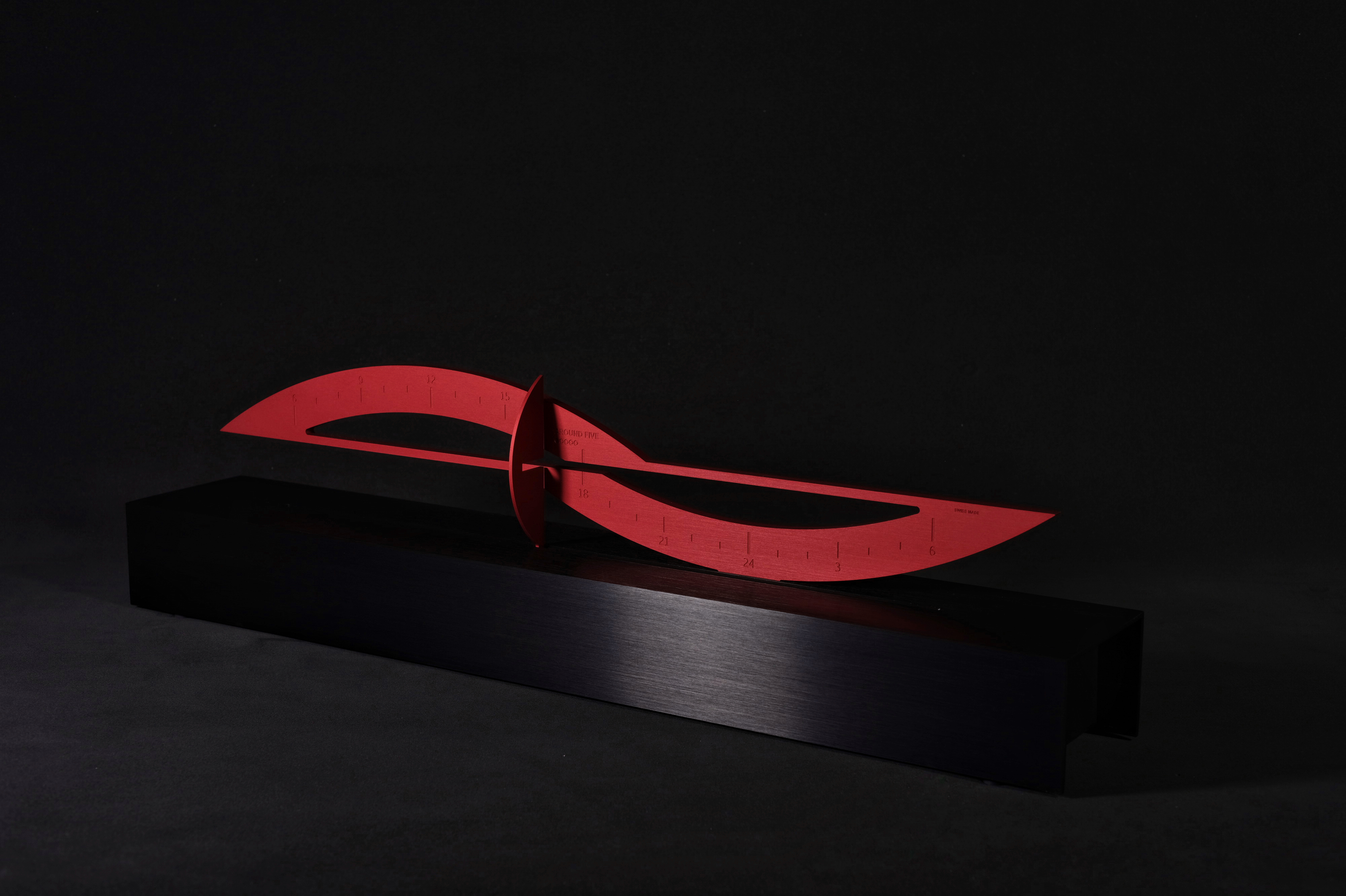 Indicative price*: CHF 2'470.- / EUR 2'298.- / USD 2'776.
(excl. taxes and delivery)
CONCEPT
The adventure of AROUND FIVE begins with our Sculpture of Time, which changes according to time of day. It suggests a different way of measuring time, based upon the sun's path and its curved outline which appears and vanishes behind the horizon.
The relentless scrolling of digital seconds is replaced here by a poetic and architectural time frame, encouraging encounters.
The so to speak slow time of our clock, literally "analogical", invites to contemplation and to enjoy the present moment.
Concept, design, engineering, manufacturing and assembly made in Switzerland.
Time display concept
Opening of the delivery box